oktoberfest band
---
Bavarian oktoberfest band from Germany
Servus, welcome to the bavarian oktoberfest band Bergvagabunden from Germany. We play typical bavarian and tyrolian music – either as function band or as show act. Enjoy our german themed entertainment for events like beerfest (bierfest), maifest (mayfest), oktoberfest (of course!), private & corporate, incentive, fair or conference. You can book us a two/three/four piece band, amplified as well as unplugged (walk act). As a professional oom pah band we play nation and worl wide, e.g.

✓ Germany (Berlin, Stuttgart, Munich …)
✓ Switzerland (Zurich, Basel, St Moritz …)
✓ Liechtenstein (Vaduz)
✓ UK (London) & Ireland (Dublin)
✓ UAE (Abu Dhabi, Umm al-Quwain, Dubai) & Qatar (Doha) & Bahrain (Manama)
---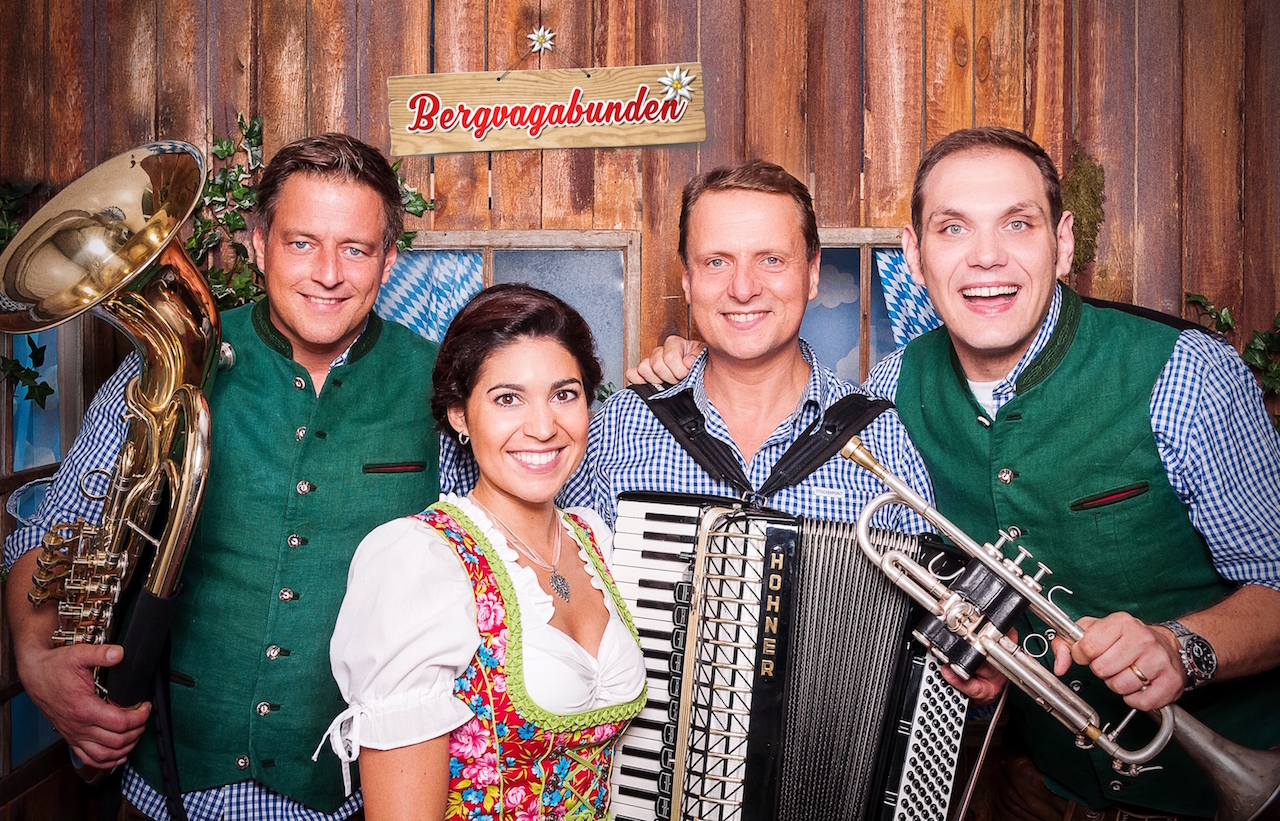 The Bergvagabunden: a bavarian oktoberfest band from Germany (© www.bergvagabunden.com)
---
Show band & live music entertainment
Many local and international agencies and companies trust our show band Bergvagabunden with our german live music entertainment as a reliable and professional partner for events all over the world. Maybe we are the only oom pah and oktoberfest band based in Germany that sings as well in spanish, portuguese, italian, french, dutch, turkish, arabic and russian – but no chinese (yet). We speak englisch and french fluently.

---
---
Sitemap:
You can book the bavarian oktoberfest band Bergvagabunden from Germany as an entertainment agency in Germany for dinner entertainment in Dusseldorf, events entertainment in Berlin or  with corporate entertainment in Munich. The boys play as well as a german / bavarian oktoberfest band in Dublin, London, Amsterdam, Brussels or Paris.