Angela Merkel ventriloquist dummy for sale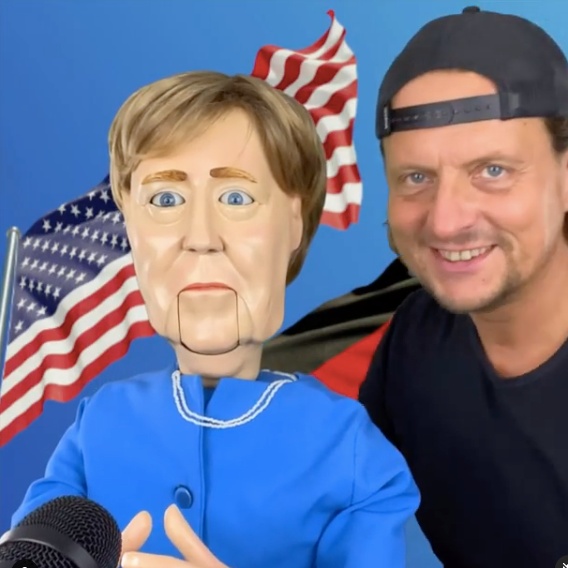 Angela Merkel is one of the most famous women in the world. As German chancellor (Christian Democratic Union / CDU), she worked with every influential political leader, eg. Vladimir Putin, Xi Jinping, Barack Obama, etc. Leading Germany since 2005, Miss Merkel will not run again for the German elections in September 2021.
Ventriloquism is a comedy act popular all over the world (e.g. Jeff Dunham in the USA or Sascha Grammel in Germany). A ventriloquist dummy (or doll or figure) has a technical system inside its head to move mouth, eyes, eyelids, and brows.
For sale: my name is Elmar, as artist and comedian I need money because of Covid. Therefor I offer my puppet …
Buy Angela Merkel's ventriloquist dummy for adverts, shootings, TV or as memorabilia
In 2020, the first professional ventriloquist dummy of Angela Merkel was built in Europe. It took three months to construct this figure with blue eyes, a wig from China, and Merkel's typical way to hold her hands. You can buy this unique dummy for adverts, shootings, TV, events or as memorabilia.
---
---
Thank you for visiting this site about Angela Merkel ventriloquist dummy.
Jetzt bewerten!
[Total:

1

Durchschnitt:

5

]