German folk music – 3 top aspects you need to know
---

---
1. Folk bands in Germany
Germany is known to have many regions with different dance histories and folk music styles. This was caused by its recent separation into many provinces and the fact that it had never been a united nation until the late 1800s. Until recently, German folk songs were known to be un-hip. Nevertheless, in the eastern parts of Germany, folk music has always been popular. In this area, folk music is considered a symbol of national unity and is also employed as a tool for propaganda. The German folk dancers play a major role in ensuring that this great culture is not lost.
---
The most popular folk songs performed by German folk bands entail themes from immigration that dates back in the 19th century. They also encompass themes of apprentices and work. In the eastern parts of Germany, starting from 1970, the Youth Association founded a music festival that focused primarily on political songs. It was the sole way to find International Music in Germany at that time.
In West and East Germany, pupils were taught German folk songs, and those who were interested in becoming German folk dancers were also encouraged in their dreams. At this time, the genre was still referred to as Volkslieder. However, it did not have any resemblance to authentic German music as it was known traditionally in the 19th century and before. These were optimistic popular songs that were performed by the German folk bands. They had meaning to the nation as a whole, but that culture was kind of diminishing due to alienation that had started to sweep the land in the 19th century.
---
2. German folk dancers
---
This alienation was a result of the music revolution as it was embraced by the British and American folk dancers and singers. They developed a negative attitude toward the policies of their governments. Most of the artists started writing songs that were focused on turning down the works of the government. They also embraced the direction of writing reality songs that reflected joy, sadness, and passion. Since East Germany was quite strict about its culture, this revolution did not take place until the 1970s. Even at this time, the artists were still elliptical on the revolutionary words.
Even though this great revolution happened and German folk music kind of lost its roots, they still have something to be proud of: the Oktoberfest.
---
As well you might find interesting:
---
3. The Oktoberfest
The Oktoberfest is known to be the world's biggest beer festival. It is held in Germany once every year and usually features the German folk bands and dancers. The party usually goes for at least 16 days and is marked with lots of performances of German folk music. It is an excellent way for the Germans to reminisce about what used to be there before the revolution took place in the 90s. The Oktoberfest attracts at least 6 million people every year, and they consume at least 1.5 million gallons of beer, 480,000 spit-roasted chickens, and 200,000 pairs of pork sausages. It is a two-week extravaganza and is open to people from all sorts of backgrounds.
This event reflects the culture of Germans who are in love with meet-ups and beer, and it ends up attracting visitors from all corners of the globe. Oktoberfest is currently known to be the most significant festival in Germany, and it attracts a large number of tourists. When it goes down, the city collects at least 450 million Euros from both local and international tourists.
---
You might find interesting: Bavarian folk music band for hire at Neuschwanstein Schwangau
---
This remarkable festival derives its name from the other festivals worldwide, which are modelled after the Bavarian Oktoberfest. The festival that is held yearly outside Germany takes place in Canada in a place called Kitchener-Waterloo. It is believed that this is where the largest ethnic population of Germans is found, outside Germany. In the United States, the largest of Oktoberfest is held in Ohio and is known as Oktoberfest-Zinzinnati. It gets at least 500,000 visitors each year.
---
What is the History of Oktoberfest?
This festival dates back to 1810 and is done to celebrate the 12th marriage of Bavarian Crown Prince Ludwig to the Saxon-Hildburghausen Princess Therese. During this time, the citizens of Munich received an invitation to the festival, and it lasted five days and took place in the fields located in front of the city gates. The main event was a horse race.
After the main event, celebrations were held annually on the same date, and they even became bigger. In the second year of celebration, they added an agricultural show. The organizers kept adding more things to make the festival as interesting as possible. It started to feature more mechanical rides, with the first roller coaster being introduced in 1908. When the land started allowing beer on the fairgrounds, more beers started to come in, and it has now dominated the festival. German folk dancers usually have great moments performing to a crowd that is excited and looking for nothing else but fun.
Eventually, the festival was pushed to September because the month had better weather conditions. It was also prolonged from five days to 14 days to ensure that people have a maximum time of fun. Currently, the first Sunday of October marks the last day of the festival. In 2006, Oktoberfest extended to more days because the first Tuesday of October 3rd is a national holiday. Over the past 200 years, since the first festival was held, Oktoberfest has been cancelled 24 times because of war and cholera epidemics.
---
Oktoberfest Music
Oktoberfest is mainly known for its traditional German folk music, as well as the beer drinking. This is the best event for individuals who want to listen to German folk song bands and even watch the dancers make some traditional symbolic moves. As the evening approaches, the music becomes louder, and people begin to sing as they drink their favourite brands of beer. Before each break, the singers will offer up "Ein Prosit der Gemutlichkeit," which is a toast to congeniality, contentment, and relaxation.
Note that you will not just enjoy German music at this festival- you will also hear some international hits such as "New York, New York," "YMCA." "Country Roads" and some disco and rock-inspired tunes. You will have the best time eating whatever dish you like, even though meat tends to dominate the festival. This is an event that is celebrated by Germans and other tourists from all parts of the world. Regardless of your cultural background, you will be able to find a thing or two to keep you up all night dancing to your favourite tunes. Also, recreational sports are going on to make your stay even better. Most visitors come from the US, UK, Canada, Spain, Italy, and some parts of Africa. Oktoberfest is simply for everyone.
---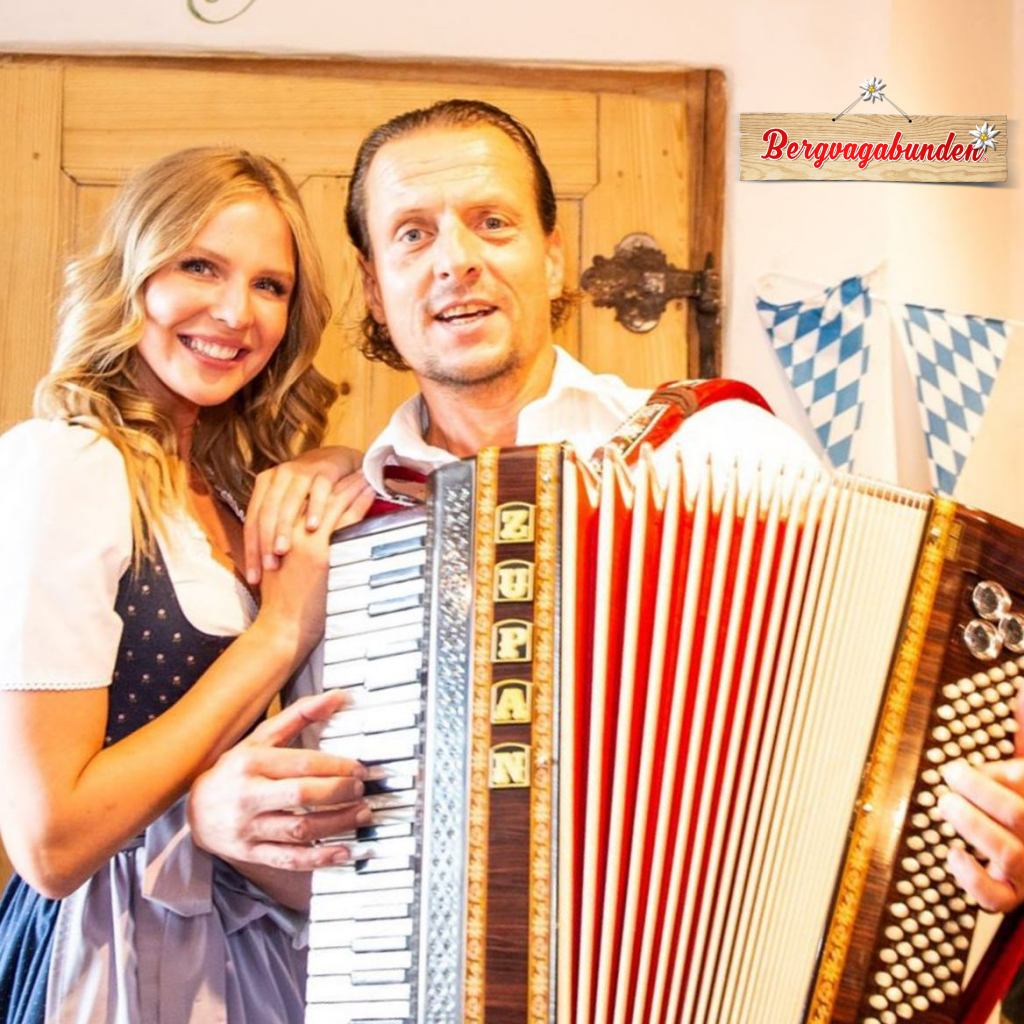 ---
The Final Thought
German folk songs mean a lot to the Germans as it reflects their culture and traditional ways of life. Therefore, when attending the Oktoberfest festival, you will get to enjoy a culture that has been in existence for centuries. The singers and dancers know the right thing to do, and you will feel entertained throughout the entire two weeks that you will be there. Go to the fest and drink beer as you interact with like-minded individuals from other parts of the globe.
---
www.bergvagabunden.com provides the following:
German folk bands for hire
Traditional folk dancers from Germany
Typical German folk music played live
from Berlin to Munich
Jetzt bewerten!
[Total:

1

Durchschnitt:

5

]