Band for your Maifest in Dubai or Hong Kong
The german band "Bergvagabunden" would love to play at your Maifest in Arabia or Asia. Wether it is a private or a public event, the Bergvagabunden will entertain the guests / visitors of your Mayfest in Dubai or Hong Kong. They will combine traditional music from Germany and Austria with international party songs, to give your event the typical Maifest vibe. Raise your beers, sing along and celebrate spring!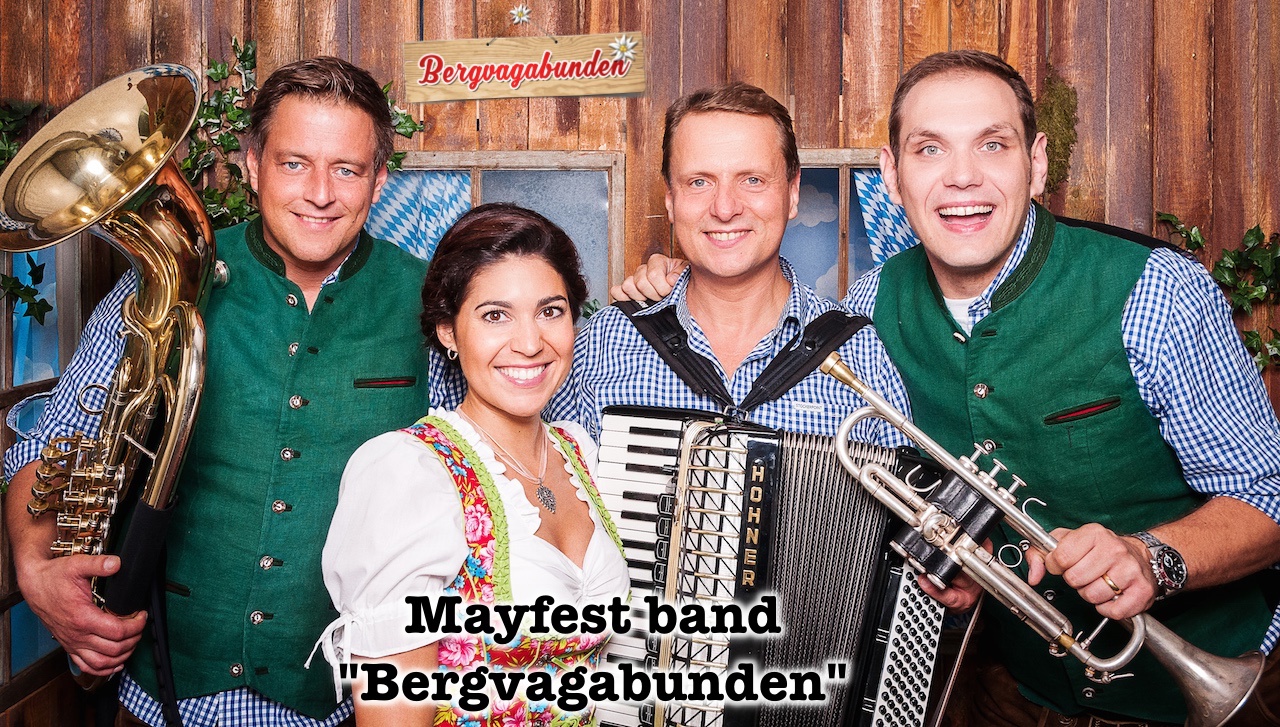 Maifest band "Bergvagabunden"
---
May fest with oom pa live music
Oom pa (german polka) plus bavarian waltzes are combined with party classics mostly from the UK and USA. If you are looking for a May fest band playing live music, the Bergvagabunden from Germany will be a good choice. The guys wear typical bavarian clothes and perform real german entertainment as it is famous from the Munich Oktoberfest. Let's get the party started! Do not hesitate to send your enquiry, and celebrate one of the oldest german heritage festivals.
Your Mayfest artists
Entertainment Mayfest artists for a german or austrian themed party: the Bergvagabunden travel from Germany to Dubai, India, Hong Kong, China. They need business class flights, transportation, vegan food (pretzels included), single rooms (*****), sound & light, beer & coffee. Payment will be in advance. Contact your german Mayfest band by email, phone, Facetime, Skype, WeChat or Viber.
May is the fifth month in the Julian calendar and has 31 days. In the countryside, people welcome spring and bid farewell to winter, enjoying warmer temperatures and birdsong. At a festival, people decorate with branches and flowers, especially birch trees.
---