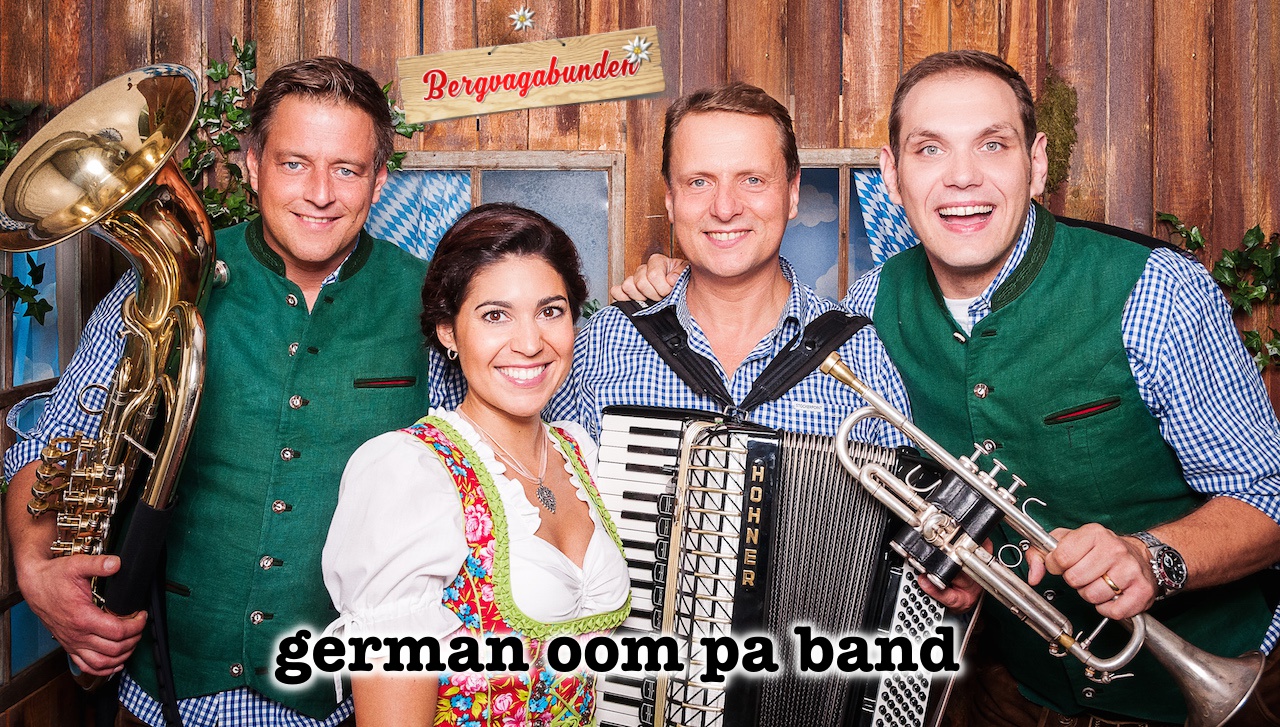 photo: oom pa band in Germany (© bergvagabunden.com)
---
Oom pa band in Germany
Welcome to the german oom pa band "Bergvagabunden" from Munich / Bavaria. If you need real typical old fashioned Bavarian live music entertainment in Germany – here we are! Good clean oom pa entertainment you can trust. It only takes an accordion player and a baritone (small tuba) player to create this unique bavarian and tyrolian polka sound, but if you can afford it you should as well book the band's trumpet player and it's female vocalist. The Bergvagabunden play famous oktoberfest polkas and waltzes, combined with German folk sing a longs and international hits played in an oom pa way (the "oom pop").
Oom pah pah, um pa pa and umpapa musicians
There are different ways to spell the sound you need for german themed events like beer fest, oktoberfest, mai fest, eg oom pah pah, um-pa-pa and umpapa. From Berlin to Munich, from Stuttgart to Hamburg – the Bergvagabunden belong to the hardest working musicians in Germany and Austria. The Bergvagabunden are happy to receive your enquiry for an  oom pa band in Germany or elsewhere in Europe. Read more:
Top 10 oompah songs
Would you know the most popular german – tyrolian – bavarian oompah songs? Here is the Bergvagabunden's favorite polka playlist!
Beer Barrel Polka (Rosamunde)
Trompetenecho
Aus Boehmen kommt die Musik
Zillertaler Hochzeitsmarsch
Auf der Autobahn
Mein Vater war ein Wandersmann
Dance little bird (Ententanz / chicken dance)
Boehmischer Traum
Auf der Vogelwiese
Sonnenjodler (sunny yodel)
---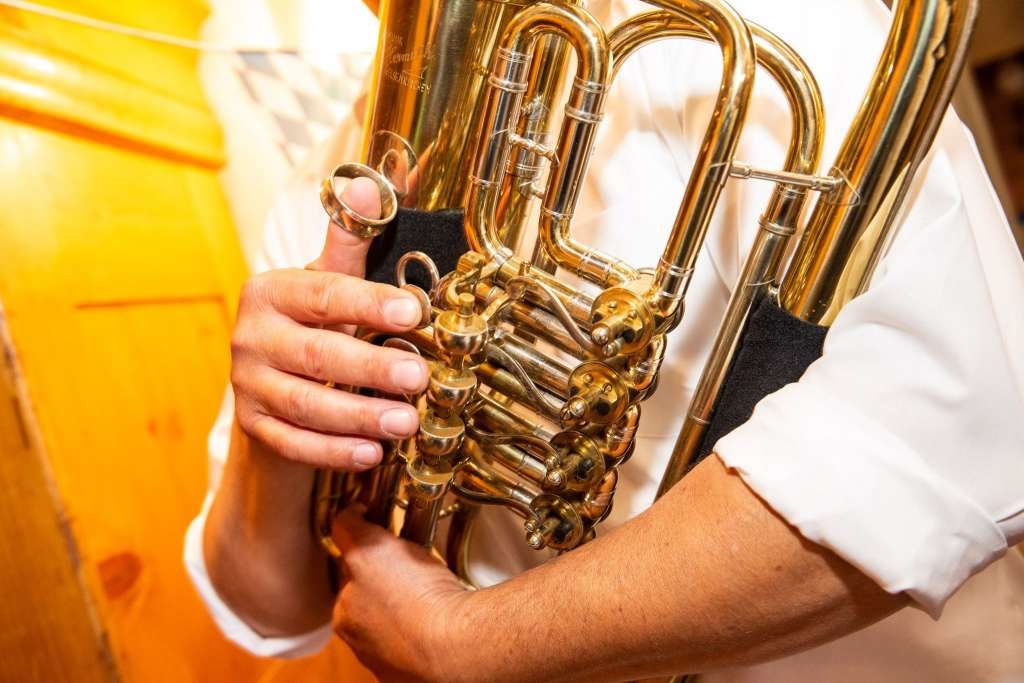 Video: Bavarian oom pah band (YouTube)
Bavarian oompah band for hire
"Bergvagabunden" is more than a bavarian oompah band or oktoberfest band, it is a network and an agency, providing (corporate) entertainment in lederhosen all over the world. Name the kind of event you are about to plan, name the time and the place (e.g. Munich, Frankfurt, Berlin, Hong Kong, Dubai etc.) and "Bergvagabunden" will work something out for you!
SNIPPETS: oompah brass for Bavarian themed events – Austrian oom-pah-pah bands – one man oom pah band – German um pa pa band – umpapa bands UK and Dubai