Bavarian bands for hire ✅ Brass band ✅ Oompah band ✅
---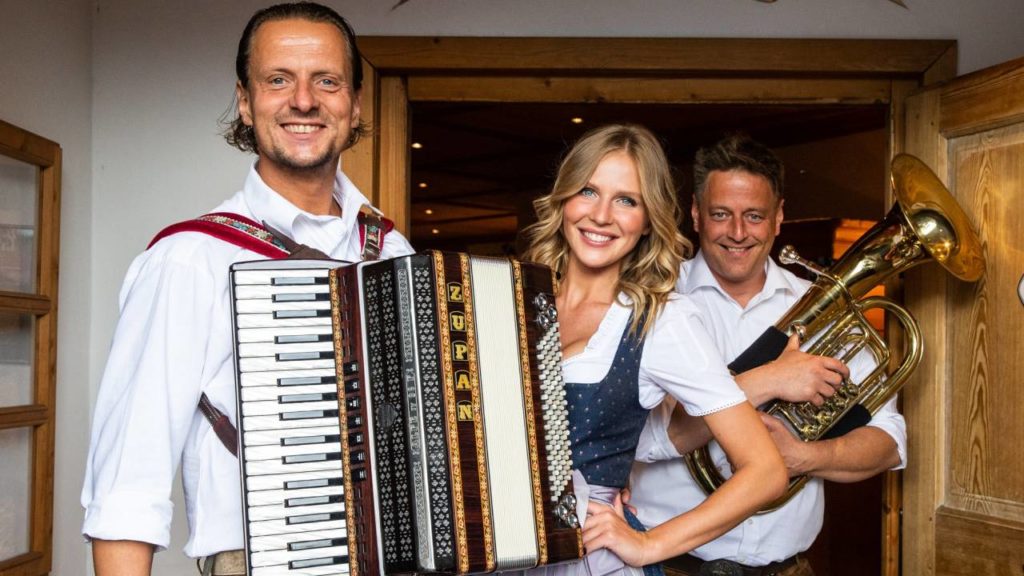 Bavarian bands for hire worldwide
Bavarian bands for hire for your corporate event entertainment in Germany, Switzerland or Austria needed? This German folk band from Bavaria is called "Bergvagabunden", just like in the traditional drinking song. These guys have a lot of routine in entertaining international guests the typical Bavarian style. Send your inquiry for your event/beerfest/oktoberfest in Berlin, Hamburg, Dusseldorf, Frankfurt, Munich or Zurich or in a hut/cottage…
Oompah
band for Bavarian themed events

Are you organising a Bavarian themed event in Germany or elsewhere in Europe? As a european Bavarian-style oompah band with instruments like trumpet, trombone, tuba, baritone, accordion we would like to do the Yodel and the Schunkel with your guests. Engage us for your live music event with real Hofbrauhaus feeling. Private party, business parties, beer festivals, bavarian night, oktoberfest, weddings, corporate events, birthdays in a bavarian style – the Bergvagabunden as a Blaskapelle (brass band) deliver Germanic music and culture german speaking and english speaking. With authentic marches, polkas,  waltzes, folk dances from destination bavaria / Germany it is a perfect live band for bavarian themed entertainment. (Read more …)
---
You might find interesting: Bavarian folk music band for hire at Neuschwanstein Schwangau
Looking for bavarian style bands or german themed acts for events or festivals? Stop searching: folk entertainment, yodeling group, and austrian folk band with lederhosen costume, waiscoats and tyrolian hats is provided in Bavaria – Munich and worldwide, incl. world famous duck dance / chicken dance.
Engage the Bergvagabunden with folk and alpine music walking around or on stage. The party band and function band plays bavarian music and folk music (or volksmusic / volksmusik) and apres ski hits in Austria / Tyrol, England – London, Ireland – Dublin, Switzerland – Zurich etc. Ain't that wunderbar? Read more about Bavarian bands booking in Germany.
Bavarian brass band for your event in Abu Dhabi, Dubai, Hong Kong or UK
A typical Bavarian brass band should consist at least of a tuba or baritone, a clarinet or trumpet and an accordion – but you could extend a brass formation endlessly, which is no problem if you held a corporate event in Munich, but a little tricky if you organize an event in Hong Kong:-) The "Bergvagabunden" is a small professional brass band, booked all over the world. (Read more …)
Snippets: Bavarian bands UK – oompah bands for hire in Instanbul – Turkey, Kasachstan, China, India, Russia, Abu Dhabi …
Entertainment from Munich
Authentic Bavarian entertainment – as stereotype – means traditional oompah-music from Munich. German brass music and the Schuhplattler dance ( shoe slapper dance) is a bavarian tradition and THE cultural dance of the alps region in Germany and Austria. The Bergvagabunden as German oompah band offers corporate Bavarian and Tyrolean event packages, e.g. in a Munich bier keller. Audience participation at any event is always guaranteed, not only with a stein holding competition. Book these musicians for events like your own German bier festival and benefit from real um pah music. The guys performed at countless bier keller evenings and um pop nights in the UK, France, Netherlands, Belgium, Luxembourg etc. Have fun with Bavarian table dances and German toasts or Prosits the um pah style, benefit from the experience of professional musicians and entertainers.  See also Bavaria Wikipedia. Do you need bands and musicians for a reception in Munich Frankfurt Dusseldorf?
Sunny Yodel
Contemporary folk music has a modern beat combined with traditional sounds. The song "Sunny Yodel" by "Bergvagabunden" is a typical sing-a-long with lyrics that are understood all over the world. Enjoy!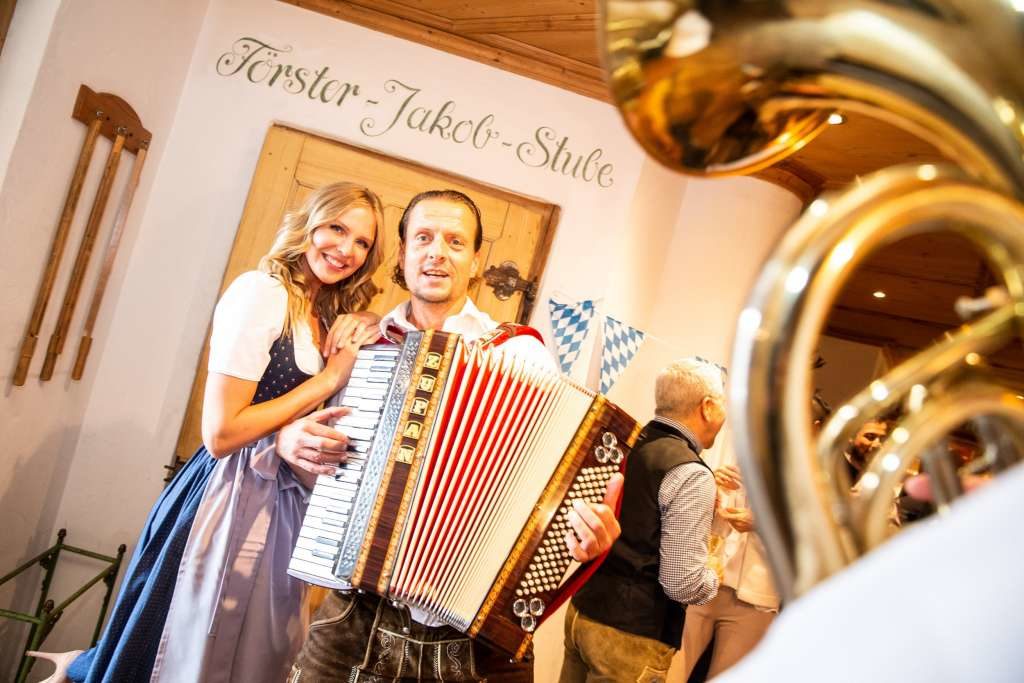 Bavarian band "Bergvagabunden"
The Bavarian band "Bergvagabunden" was founded by accordion-player, guitar-player, singer, entertainer and dj Elmar years ago along with his younger brother Lothar, who occasionally joins "Bergvagabunden ". Today, "Bergvagabunden" is a network of professional musicians, female singers and traditional dancers in Germany, Austria and Switzerland. Elmar is very often on the road, and organizes his Bavarian band with his MacBook and his iPhone 24/7. So let's get in contact …